Profile
Results
With over 28 years of combined experience, MPS is here to ensure you get the best results when completing and filing your federal, state and local tax returns. We will work to get you your maximum refund.
Relationships
We are your trusted tax preparation corporation with a strong customer base that has been built from years of personal attention.  We will fulfill your tax preparation and filing needs at a fair and reasonable price, while giving you the individual attention you deserve.
Relief
Rest assured that when a need arises, we will be here to handle it so you can focus on what matters most to you.
Staff Profiles
Misty has over 10 years of leadership and management experience and has worked with the tax business for over 16 years.  Previous to owning MPS, she worked as the Director of Communications for the Center for Organ Recovery & Education. She has a Bachelors degree from the University of Pittsburgh and graduated from Penn State's Rural Urban Leadership program in 2017.  She is committed to providing the best customer experience at reasonable prices.
Dan Markiewicz – Previous Owner
Dan started Markiewicz Personal Services over 30 years ago and helped to build the business in to what it is today, a full service tax preparation company with a personal touch. He prided himself on being able to offer reasonable tax preparation and filing services to the community that supported him and his daughter has followed suit, keeping up with his values, caring and personal service. Our lives were forever changed when Dan passed away on April 20, 2020. Our community lost an amazing man and he will forever be in our minds and hearts.
Marla D'Andries – Tax preparer
Marla started her career as a tax professional at MPS in 2017.  Prior to working for MPS, Marla worked at the Center for Organ Recovery & Education as the backbone of the Communications department.  Marla is meticulous and thorough and will ensure that you get the most out of your appointment.
Jake started his career as a tax professional at MPS in 2015. Prior to working for MPS, Jake worked in sales and as a manager. Jacob is an excellent communicator and builds lasting relationships with those he serves.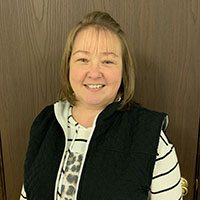 Marcia Enos – Tax Preparer
Marcia has been preparing tax returns for over 9 years. She started her career with Markiewicz Personal Services in 2011, preparing taxes for 5 seasons. After this, she worked as a professional tax assistant for a local accountant for 4 tax seasons and recently returned to MPS in 2020. Marcia is well educated and when not preparing taxes, she works at her family business as a front store manager and bookkeeper.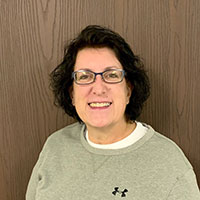 Monica Valla – Tax Preparer
Monica has spent over 23 years in banking and finance. Most recently serving as the finance manager for a local company and a nonprofit. She joined MPS as a tax preparer in 2020. Monica is smart and personable and will make sure you and your tax return gets time and attention to detail you deserve.